ABOUT CLUBHOUSE GUATEMALA
About Us
Clubhouse Guatemala was founded with the idea that everyone is created equal in the eyes of God. We choose to share the love of Christ through serving others and helping them to grow in their faith to increase the Harvest of God's Kingdom. Clubhouse Guatemala is currently serving families in 22 different communities of Guatemala. We have:
Student Development Centers ( Feeding Programs) in 8 communities, working with over 1000 kids and their families on a weekly basis.
Child Sponsorship Program which paves the way for hundreds of personal relationships between US families and Guatemala families.
Church partners from all over the United States who spend time at the Clubhouse Mission House in Guatemala City and Camp Calvary
Today, Clubhouse is making a huge impact in thousands of lives with ministries such as VBS, Block Parties, Medical Clinics, Home Construction, Water Filter Systems, Chicken Coops, and many other ways.
Clubhouse is a registered Non-Profit in Guatemala and in the United States for the purpose of partnering with Christ-centered companies and individuals to help with the ongoing ministry of Guatemala. Our goal is to love people into a true relationship with Jesus Christ.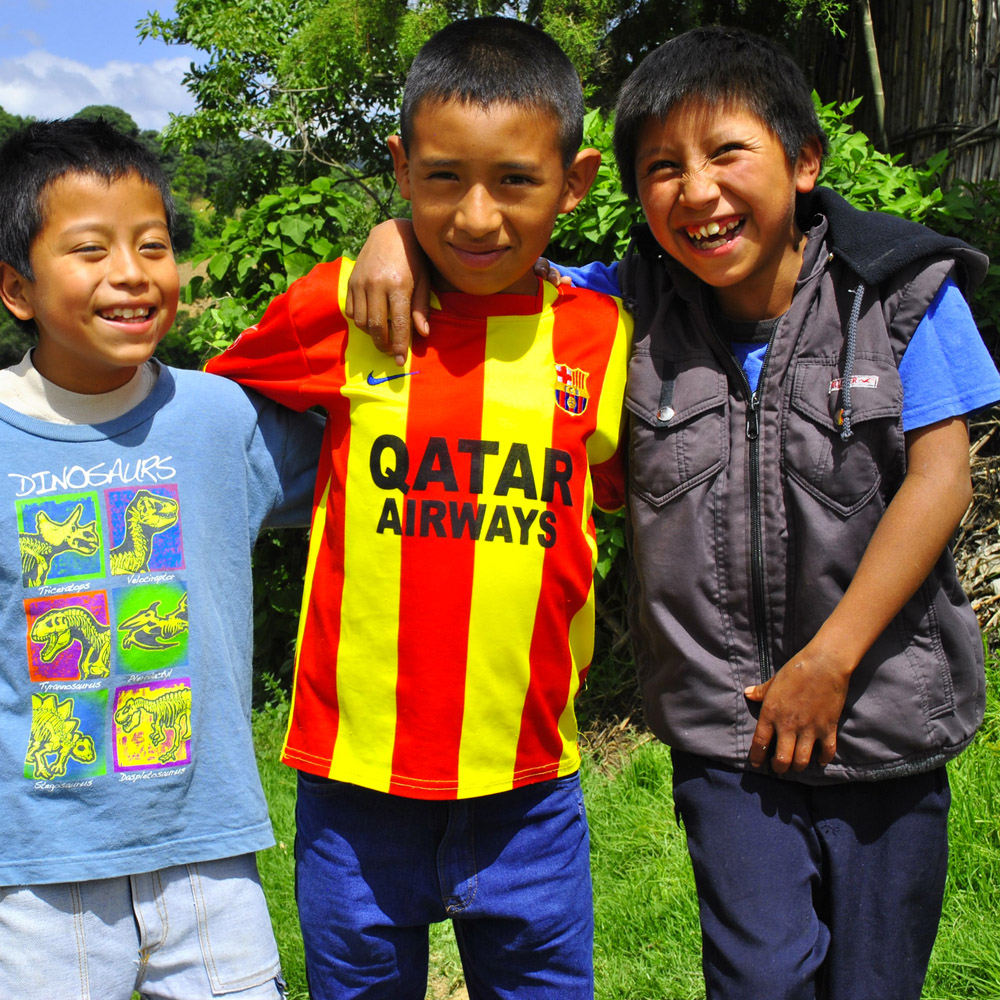 How Clubhouse Began
When the Parkers moved to Guatemala in 2008 to finish their adoption of 2 sons and serve as full-time missionaries, their desire was to share the love of Christ through Block Parties and Vacation Bible Schools. However, God had other plans. Soon after their move, God began to open doors for the ministry and the growth was explosive, adding many programs, staff and operating costs. Although the Parkers experienced many road blocks including family sickness, spiritual warfare, and even cancer, God has blessed the ministry and today it employs full-time staff in both America and Guatemala, impacting thousands for Christ.
Clubhouse is now on the forefront of fighting for human rights for both young children and adults. Our Guatemala staff led by Fernando Marroquin, is making an impact nation wide by using their passion for the Gospel to save the lives of those in bad situations. The Clubhouse staff has now grown to include 6 full-time, 12 part-time contracted employees and more than 40 local volunteers. Clubhouse also facilitates mission teams and host more than 400 Americans per year.
If you would like to book Mike or Carla to come and share more about Clubhouse and how you can become part of this ministry, please contact us here.
Clubhouse Now
Clubhouse Guatemala is now serving over 1100 children in 8 different villages through Student Development Centers. Clubhouse has completed Camp Calvary which is a summer camp designed for US Teams to come and minister in 16 different villages to the South West of Guatemala City. Clubhouse will host over 25 mission teams in 2020 and will serve over 100,000 Guatemalans with 12 different ministries that is offered to help mend the broken, comfort the needy, and share the true love of Christ.
The Future of Clubhouse
Clubhouse continues to expand its opportunities for families by reaching into new communities. Clubhouse has many communities on a waiting list as we search for new US churches that desire to plant churches and pour resources into those communities to change them for Christ. Our goals moving forward are to expand into new communities. We desire to expand our Camp Calvary location to include school for the children in the local village. Our goal for Palin is to have a high school that will not only teach basic education, but ultimately include a trade school to teach basic job skills to those that do not seek college. Finally, our overall future goal is to continue to spread the Gospel of Jesus Christ by training up local missionaries and disciples of the Word, to go and share not only in Guatemala, but throughout Central and South America.
The Legal Stuff
Clubhouse Ministries Inc. is a 501c3 nonprofit based in Knoxville, TN. All gifts and donations are tax deductible to the extent allowed by law (check with your accountant or attorney for more details). Clubhouse is solely funded by private donations from Church partnerships and individuals that are investing in the lives of Guatemalans.