About Camp Calvary
In 2010, Clubhouse had a vision to create a camp where Guatemalan youth/children could go to be trained and challenged in engaging and reaching their country for Christ. After much prayer and planning, God opened an amazing door in the village of Rincon de Pacaya. A local landowner freely donated the land needed to start the project that would change the face of Clubhouse Guatemala.
In 2012, Clubhouse began construction on Camp Calvary with integral and multiplied assistance from churches in the United States. Calvary Baptist Church of Shreveport, LA and Central Baptist Church of Johnson City, TN funded the camp project; further, we are so thankful for all the teams that gave, worked on, or prayed for this project.
Today Camp Calvary host our amazing mission teams that come down to impact the entire region that surrounds Camp Calvary. The camp has now grown to include a medical/dental clinic, a brand new community center, and we are now focused on a new project to create jobs in the local area.
Camp Calvary was build from the love of many churches that have the desire to see the entire region of Pacaya reached for Christ.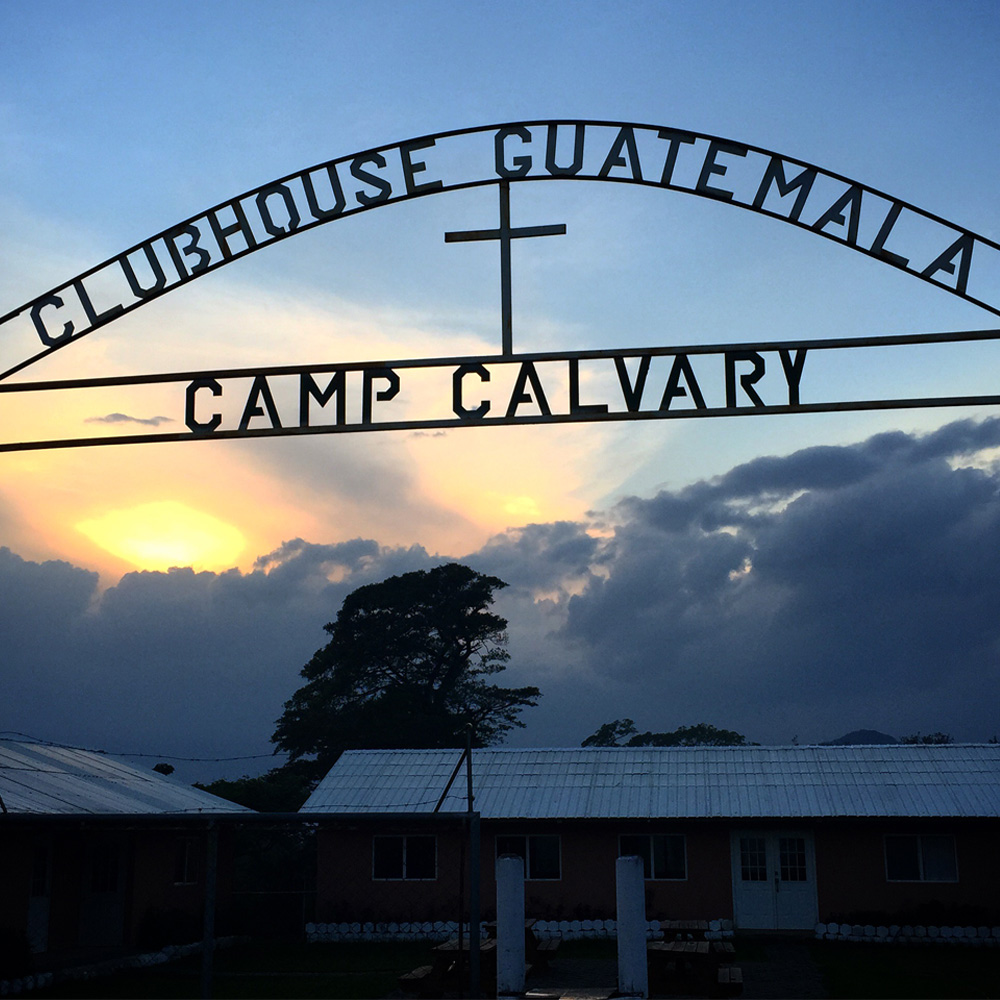 Three Purposes for Camp Calvary:
To be a training facility for Guatemalan teenagers. It is Clubhouse's enduring desire to bring teens to Camp Calvary for a week of missional training and give them opportunities to work in local villages, doing the same type of work that our US teams come and do. If we are going to change Guatemala for Christ, it must be done by changing and cultivating the heart of future generations. Our camps consist of: Bible training, team building exercises, and mission projects.

To be a training facility for local pastors who wish to come and gain the knowledge needed to pastor and shepherd a local church. As Clubhouse grows, it is our ultimate goal to plant churches in every village in which we minister. We've also recognized that we can grow much faster as a ministry by partnering with local churches that hold to the same belief system of Clubhouse Guatemala. therefore, the training we offer at Camp Calvary is taught by pastors from the United States who have a heart for pouring themselves into disciples and fellow laborers.

To serve as a home base for United States based mission teams that come to serve on short-term mission trips. Camp Calvary was built with mission teams in mind. The dorms are equipped and capable of hosting up to 60 team members. The camp features hot showers, a commercial-grade kitchen and US-style amenities. The goal is to make teams feel comfortable, that they may work harder in the field. Villages that have never before heard the Gospel of Jesus Christ surround Camp Calvary. Camp Calvary is strategically placed for teams to make a huge impact in the coming years.
Camp Housing / Dorms
The dorm rooms are designed with Americans in mind. Our beds have 3ft of clearance between the top and bottom bunks. This allows team members to sit up in bed and have conversations, spend time in reflection, study the Scriptures, or any number of other activities to replenish the body, mind and soul at the end of a hard day.
All beds are equipped with quality mattresses for good rest each night. Dorm rooms are laid out to ensure that each bunk has access to its own electrical port (North American A-plug outlets, no adapter required) to make it more convenient to charge your phone, iPod, medical device, etc. Camp Calvary's electricity is the standard 120 Volts, just like the United States. Each dorm is privy to its own set of bathrooms and showers.
Our dorms are fully equipped with linens for your convenience. The dorms are named after two pastors that have been amazing partners with Clubhouse. The Edmonds dorm is named in honor of Rick and Cindy Edmonds. Rick serves as the Senior Pastor of Calvary Baptist Shreveport, Louisiana. The other dorm is the Murray dorm. This dorm is named in honor of Dr. Ron Murray and his wife Fredde. Ron served as the Senior Pastor of Central Baptist Church of Johnson City, Tennessee.
Central Dining Hall
Our dining hall is equipped and structured to handle large groups. Clubhouse was so blessed to have the ability to purchase a commercial refrigerator & freezer, washer & dryer, and cooking range. The dining area also is great for worship and team devotional times at night. The dining hall has tables and chairs galore, and we have board games to keep you busy building that crucial and necessary team spirit at night. Finally, the dining hall has the capacity to serve around 75-80 at each meal. Central Dining Hall is, as you may have guessed, is named after Central Baptist Church of Johnson City, Tennessee. Central was a founding partner with Camp Calvary and has also been vital to the growth of Clubhouse.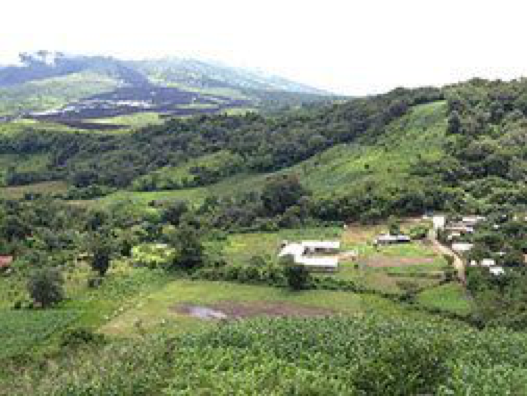 Tommy Adams Medical Ministry
2013 was a year of new beginnings in Guatemala, and at Clubhouse, as yet another construction project began on a brand new medical clinic to service Rincon de Pacaya and all surrounding villages. The simple vision behind the clinic is to help meet the basic medical needs of a people who cannot afford heath care. We are currently raising funds to hire a part-time doctor and staff to maintain the clinic when teams are not present.
This clinic is named after Tommy Adams. Tommy was a local firefighter in Shreveport, Louisiana who, in 2010, lost his life in a tragic accident. His wife Traci wanted to fund this clinic in his honor and memory. Tommy's heart was to help those in need and we know that his memory is honored through this awesome gift to the community.
Trinity Chapel
In 2013, construction began on Trinity Chapel. This chapel will serve as a place for Clubhouse to have worship services with campers, pastors, and teams. It also serves as the local church for Rincon de Pacaya. The chapel is a keystone element in the spiritual growth of this community. Clubhouse actively host a feeding program in the chapel, which feeds and educates approximately 150 – 200 children. This program alone will change the future of Pacayan youth and children; indeed, entire families will never be the same as a result of God's work through His humble Bride. The chapel is named after Trinity Baptist Church of Cordova, Tennessee. Trinity has been instrumental to the growth of Camp Calvary and has a passion to reach the lost and hurting in and around Rincon de Pacaya area.
In recent months the chapel was destroyed by a wind storm and plans are underway to rebuild. The new building will be 3 time the size of the original structure. It will be called the Ministry Center but will be home to Trinity Chapel when completed.