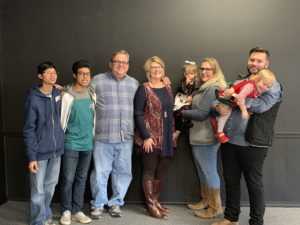 The Parkers
Mike, Founder/Executive Director. Carla, Administrator/ Financial Administrator
Email: mike@clubhouseg.com or carla@clubhouseg.com
Carla and I were high school sweethearts and married shortly after graduating Carter High School. Then God blessed us with two amazing children, Katie and Zach, that love the Lord and desire to serve Him. Katie loves music, Facebook, horses and meeting new people. Zach has a strong passion for sports, plays guitar, and has a kind heart toward those in need. Our journey to Guatemala began in 2002 by visiting a small children's home. That is where we met our new "sons" Julian and Jadon. We began our adoption which should have taken a short 18 months, but, in reality took 6 1/2 years to complete. During that time, God placed a burden on all of our hearts to move to Guatemala and start a ministry to help families and children in need.
Before moving to Guatemala, we hosted 30+ teams over a 5 year period. We moved and lived in Guatemala for more than 5 years as full-time missionaries then God brought us back to Tennessee with a personal battle of cancer. God has now healed and we currently live full-time in Strawberry Plains and travel to Guatemala. We have a daughter Mackenzie Grace and granddaughter Ellis Ivy. I (Mike) now serves as the Executive Director and Bi-Vocational Pastor of Riverview Baptist Church. Carla is our Office Administrator and Financial Secretary but most importantly she tries to keep me in line! We have a very active Board of Directors. Most all of them have been to Guatemala to serve alongside of us with some sort of ministry. It is amazing how God has taken a small ministry and a desire to serve others and turned it into a ministry that hundreds come and serve in each year. We are so thankful for what God has done and is going to do through us and Clubhouse in Guatemala.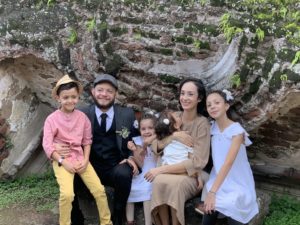 My name is Fernando Marroquin, I'm 34 years old. I grew up in Guatemala City where I still live with my family. I'm married to a Godly woman, Keila Espina and we have 4 kids, Marcela, Lucas, Camila, and Nina. Along with my father, Fernando Senior, we pastor Sembradores church in zone 6 Guatemala City. In 2009 through a natural disaster, Tropical storm Agatha, I had the opportunity to meet Mike Parker and Clubhouse Guatemala and started to work for this ministry. Clubhouse Guatemala is a lot more than just a normal job for me. It's the opportunity to see God moving in the life of thousands of kids and be a part of it. As national director, I get to see the transformation taking place in the hearts and life of all the kids, men and women, communities that Clubhouse minister too. I love working with teams to see the hearts of both my people and North Americans changed with the Gospel of Christ.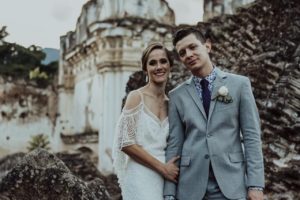 I am the Administrative Manager at Clubhouse Guatemala. I started my journey with CHG in 2010 working as a translator when I was able, then officially joined as staff in 2013. I have a degree in aquaculture and still enjoy learning about and caring for fish and nature in my spare time. In November of 2019, I married my wife Katherine Reuter (Katy), she a NP graduated from Ohio state, whom I met while she was in Guatemala on a mission trip in 2009. We live in Guatemala City with our hedgehog Sonic, and look forward to serving God together in the years to come.
What I love of working for CHG is that it is like a big family, and every kid, American and translator is part of it. Getting to sing and dance with the kids is what I enjoy the most, nothing compares to the feeling of all of those voices worshiping The Lord together. I can not count all the miracles I've seen, blessings I've gotten or friends that I've made thought the time I have been part of this.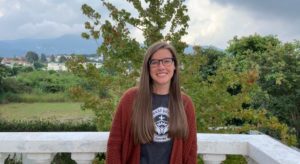 Hey everyone! My name is McKell Wilbanks. I am 23 years old and I was born and raised in Memphis, Tennessee. My undergraduate degree is in Secondary Education-Spanish from the University of Tennessee at Martin. I'm also currently working on my masters in Clinical Mental Health Counseling at Liberty University online. I first came to Guatemala in 2013 with my church family and quickly fell in love with Guatemala and what Clubhouse does here! In the summer of 2018, I was given the opportunity to come and intern with Clubhouse. God has opened up so many doors for my life and now I live in Guatemala and work with Clubhouse, the teams, and children in the programs! I love what I do and I love that every single day here at Clubhouse we are sharing the Gospel!
Lamentations 3:22-23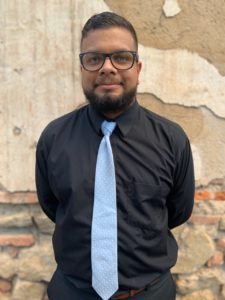 Oso, Project Coordinator / Translator
My name is Oso, I am 25 years old, my real name is Pedro Pablo, I live in Guatemala City and work for Clubhouse, I could say many things about my life, but I think that's not important, but what really matters is that I work to help children and young people to know JESUS. I cannot just sit and watch how children and young people in Guatemala are lost and dying in gangs or drugs and do nothing knowing that JESUS changes their lives. So I don't have another option but to offer my life and help as many as I can.
If I shared everything I have seen over the years working in Clubhouse would have to write many, many pages. That's why Clubhouse means a lot to me because we have the same vision and passion to Guatemala preaching the gospel, education and nutrition. I love working with teams and sharing Jesus with them.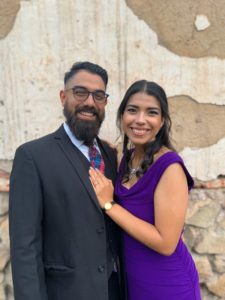 Keila Payeras, Child Sponsorship Coordinator
My name is Keila Payeras. I'm 26 years old, I was born in Guatemala City where I still live in. I´m married to Diego Aguilar and we are newlyweds. I went to college to be a translator and I enjoy learning anything related to linguistics and languages. I like to read and going to the beach. I attend to Iglesia de Dios Evangelio Completo, where I serve in the ministry of young adults along with my husband. I started working with Clubhouse as an interpreter for two years and then I became part of the staff almost a year ago (march 2019). Clubhouse has given me the opportunity to serve our people with the skills God gave me and pour ourselves into others. I love this country and I'm very thankful for being able to impact the childhood of Guatemala through what we do in Clubhouse.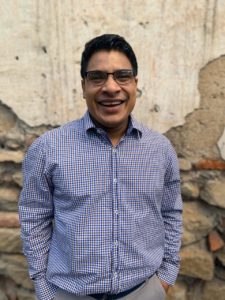 Pablo Parker, Maintenance / Interpreter
Hi everyone,
My name is Pablo, I'm 31 years old. I work for Clubhouse since 2008, when Mike and Carla Parker brought me into their family. I lived in an orphanage for several years when I was growing up. I met the Parkers and they offered me a home, a job and most importantly, a family. God has given me the opportunity to serve him at Clubhouse Guatemala using my skills and talents as handyman, translator and running Block parties for thousands of kids.
I'm thankful for every opportunity I have to share the gospel and serve others.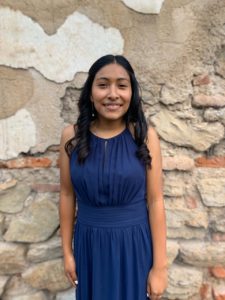 Mercedes, Social Worker / Family Ministry
Hello my name is Mercedes and I am 23 years old. I live in San Cristóbal city. Currently, I'm attending Dios Con Nosotros Church. I go to college at Mariano Galvez University and my major is Social Work. Three years ago, God opened a door for me to work with Clubhouse Guatemala. I work as a Social Worker, so I can use my skills and talents to God's glory. I like the fact that I can work with kids and their families and see first-hand what God is doing in their lives. I pray that I can graduate from college soon so I can tell others what the Lord has done in my life and I can inspire others. Matthew 28:19-20