Prayer Ministry
For Clubhouse Prayer is the base for all things. We currently have a prayer network connected to our social media that allows for many to join us in praying for those in need, for the ministry, and for the souls of the lost. Our teams also spend time prayer walking and bathing the areas of ministry in prayer. Our desire is that, as our teams walk the streets to pray that those in the communities will watch and understand how much God loves them through sending others to pray on their behalf.
Clubhouse defines Outreach as the tool designed to meet an immediate physical need to help earn the right to share the Spiritual need. We do this in many different ways. In everything we do it is the desire to share Christ with each person we are in contact with.
Vacation Bible School
Clubhouse has worked for years to build strong relationships in over 40 public schools throughout the Guatemala City, Pacaya, Palin and Antigua areas. Each year we see over 20,000 students through our VBS programs. This is one of many ways that mission teams from the United States are involved in the ministry in Guatemala. Our VBS programs are during regular school hours and our principals and teachers play an active role in our programs.
Door-to-Door Evangelism
One of the greatest joys teams get to experience when they come to Guatemala is going door to door and sharing the love of Christ with food, tracts, and small gifts. Our goal in doing door to door is to share the love of Christ and to build up the local church in the city or village the teams are working in.
Home Building
Through our Development Centers and community leaders we learn of many needs in the local community. One of the greatest needs as you can see is a home with solid walls. Many of the homes that we encounter are made from metal, wood, corn stalks, or plastic wrap all with dirt floors and terrible roofs.
Through the work of many church mission teams we have provided over 200 homes since 2010. One of the many projects teams can work on while they are in Guatemala is building a home. The cost for building a home is $2500. Can you imagine providing a completed home for a family for only $2500?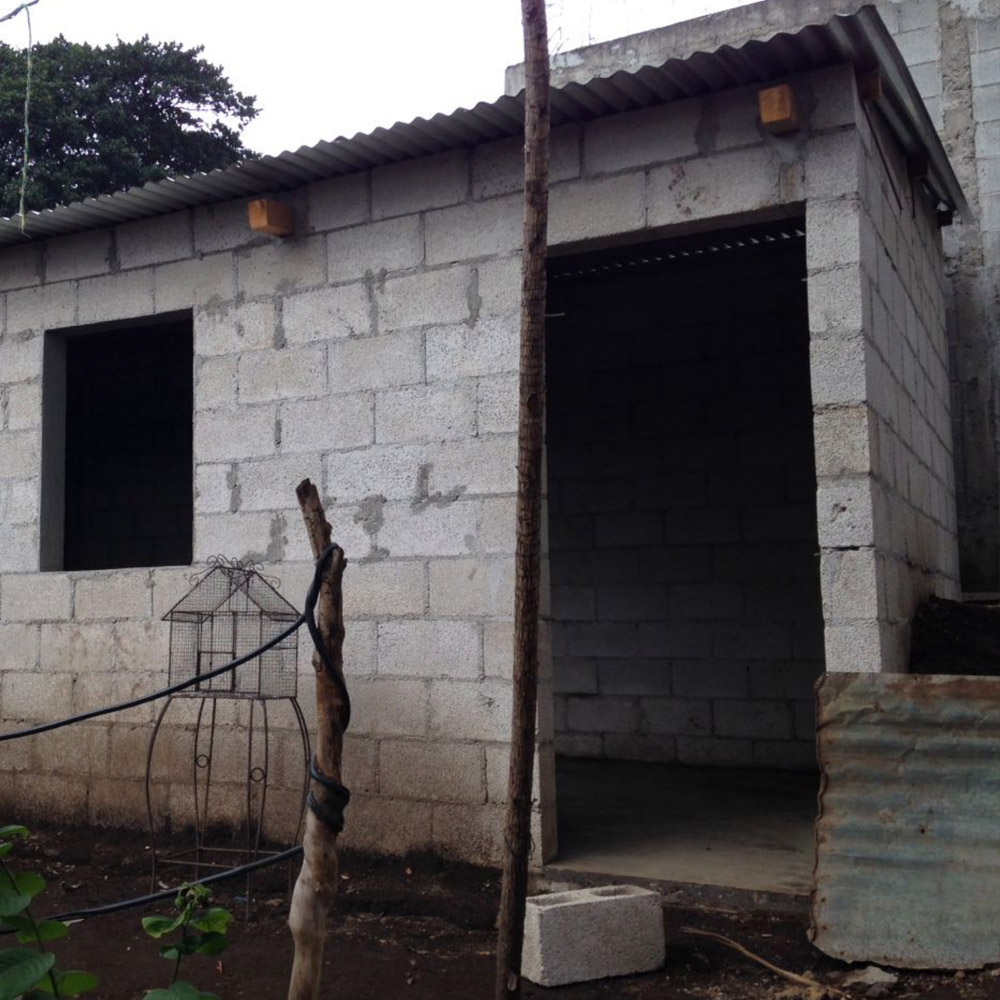 Food Boxes
One of the greatest joys of ministry is providing for those in needs. The Clubhouse staff along with short-term mission teams get the opportunity to share the love of Christ while providing a food box filled with food for families in need.
What we as US Americans think is a simple box of food can feed a family in Guatemala for 10 days. By giving a family food it opens the door for Clubhouse to start to build a lasting relationship with the families.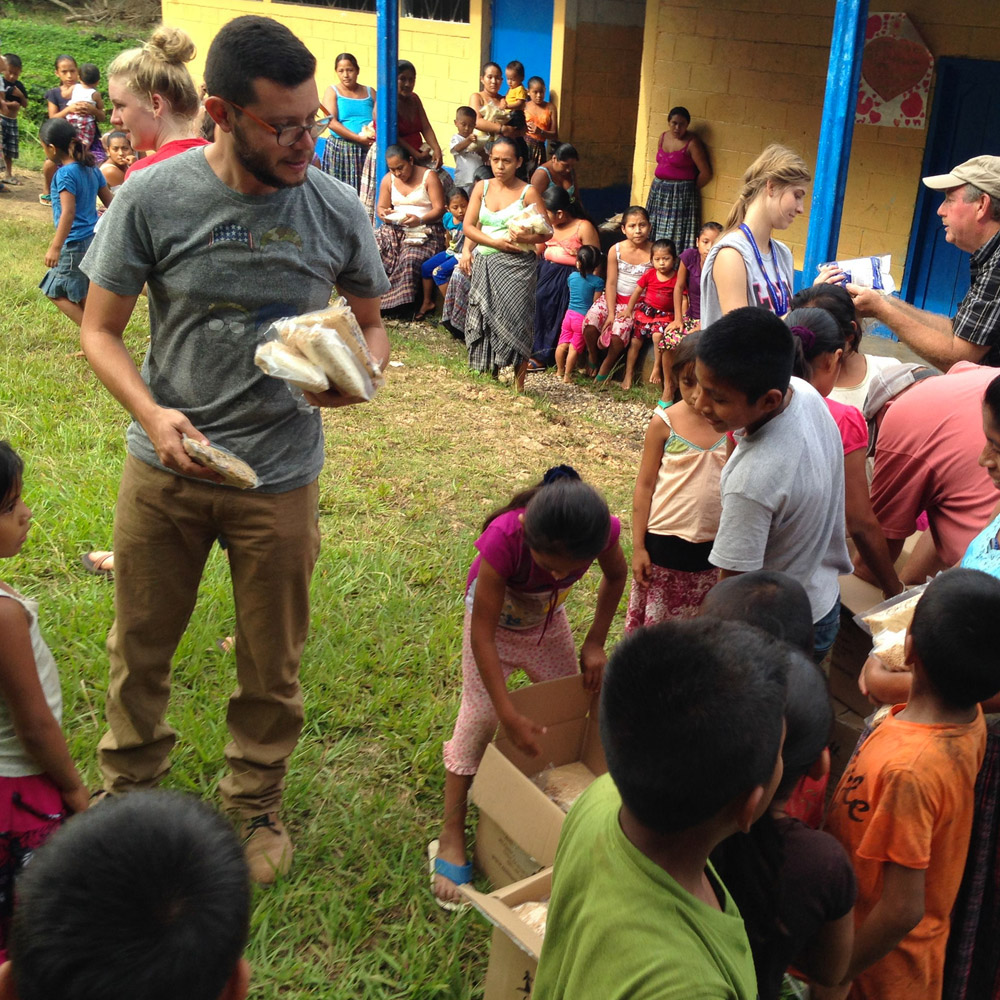 Carl's Coops
This outreach ministry was inspired by our co-founder Carla's dad Carla Gann. He loved chickens and used them to share his love with others. Clubhouse uses chickens to help families build a micro-business. We build them a coop, provide them with 25 chicks and feed to get started. We then buy the chickens back when they are fully grown to feed our kids in our feeding programs. This allows the families the opportunity to learn to do for themselves while providing a much needed service for Clubhouse.
Serving Soles
Serving soles is a ministry that was started out of a broken heart for people that do not have shoes. After going into many villages and doing block parties our hearts were broken by the number of men, women, and children that would attend the parties and have no shoes. Most of them would be walking with severely damaged feet. People would walk for miles to attend our parties and their feet would be so bad you could hardly look at them. Now with the help of a lot of people the needs are starting to be met. We feel that if we are going to truly be the hands and feet of Christ that we must first serve others like Christ served.
If you would like to help with this part of our ministry, it is easy. We are always in need of shoes. So, if you are traveling to Guatemala we ask that you please pack a few extra pairs of shoes in your bags. If you are not coming to Guatemala but would like to help. You can help by purchasing shoes here in Guatemala. A normal pair of shoes cost about $20.00. So if you would like to help please send your check or money order to our PO Box and mark shoes in the memo of your check or online donations are The cost to buy a child a pair of shoes is $20.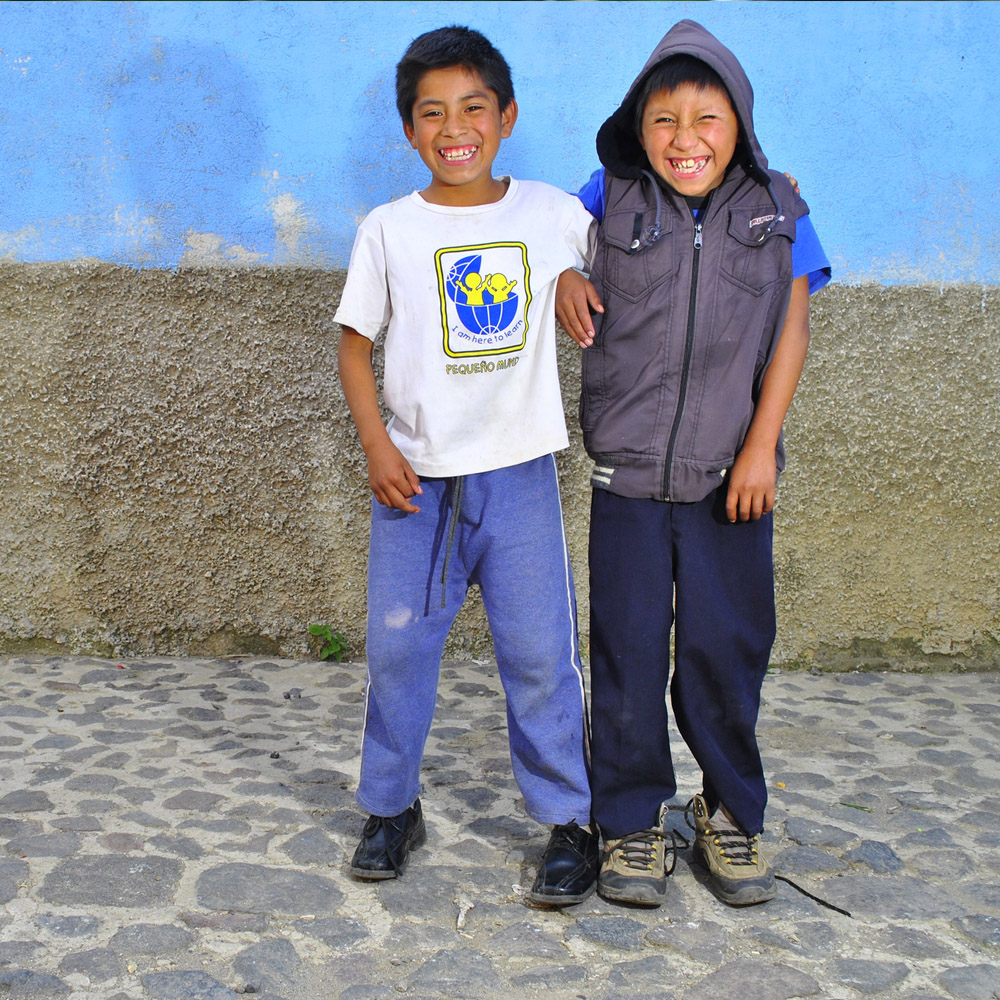 Water Filter
Clubhouse is excited to partner with Eco Water Filters to bring clean water to the people of Guatemala and Central America. The Eco filter is not like any other filter we have seen or used in Guatemala. It is simple, easy to install and last up to 5 years or longer with only one small part of the filter being renewed once a year.
The Eco Filter is manufactured in Antigua Guatemala so not only are we helping families by giving these filters to them, but we are also helping to provide jobs for those in the Antigua area.
We can provide clean water for a family for 1 year for $75!