CHURCH PLANTING INITIATIVE
The Desire
The desire of Clubhouse is to make true disciples of Christ. We have worked locally within Guatemala to build relationships and create opportunities for ministry through serving those in need. As we have worked in these communities, we have recognized the need for an increased, local, evangelical church presence.
Our church planting strategy is one that we feel is unique, if not one-of-a-kind. When going into new communities our first goal is to meet immediate needs. In most communities, that starts with providing food for hungry children, working in local schools, and developing long term relationships with the local government/officials. After these relationships are built, we then focus our efforts upon developing a Clubhouse Student program.
Student Program
The Student program is designed to help children over a long-term period, breaking the cycle of poverty by achieving an education. As we've built the program by the Grace and Favor of the Lord Jesus, we've found that we're also developing close relationships with the families of the students.
Thus, it is that the perfect time and place are presented to engage the rest of the nuclear and extended family in small groups and other ministries; then, and only then, is the church born and sustainable. Clubhouse is a para-church organization, so it is our ultimate goal, and deepest desire, to partner with churches in the US that have a similar desire to plant and nourish.
Church Partnerships
The U.S. church partnership is—normally—a three to five-year commitment wherein and whereupon the church essentially adopts a community. We encourage churches to plan multiple trips for pastor training, outreach development, medical clinics, VBS programs, and construction requirements to help meet immediate needs. The most important reason for these trips is to: build a lasting relationship with the new church and community, lift them up in prayer, encourage them, and train them up.
Moving Forward
Clubhouse has targeted new areas for church planting process initiation. Many will ask the question: "If you are a children's-based ministry, why would you get involved in church planting?" The answer to that question is simple: we have been called to make disciples and to raise up believers to change their country. Planting a church gives God the opportunity to meet needs through the bride, while we develop relationships among the body of believers that will change the community for Christ in a lasting manner.
Lastly, any real change (and specifically any real improvement) for children must happen in the home, and the Scriptures are clear that the family is supported by—sponsored by—the church. We must look to the example of our Lord: "He went to Nazareth, where He had been brought up, and on the Sabbath day he went into the synagogue, as was His custom." (NIV, Luke 4:16).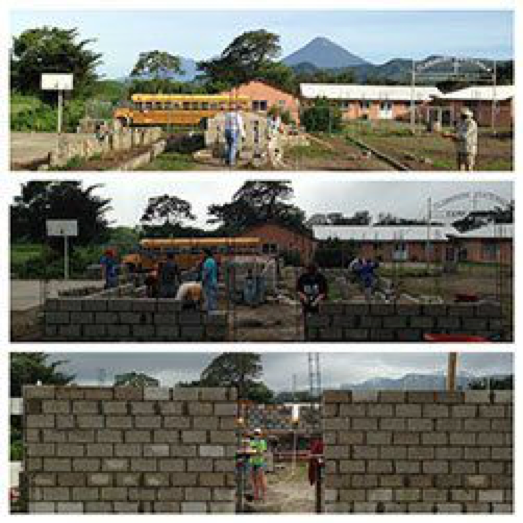 Growing Initiative
The other aspect of Church planting that is just as vital is replanting of existing churches. Many communities that we work in have existing churches that have pastors that are great men but have never been trained. Our desire is to come along side of those pastors and help them to be trained and developed to help the church grow as they partner with us in our programs.