What is a Forever Friend?
A Forever Friend is someone that has a deep love for the Clubhouse ministry and desires to stand in the gap to help provide the funds needed monthly to sustain operations. With over 520 children currently in our programs but without a sponsor, it's up to us and our Forever Friends to cover the costs of keeping them fed and in school.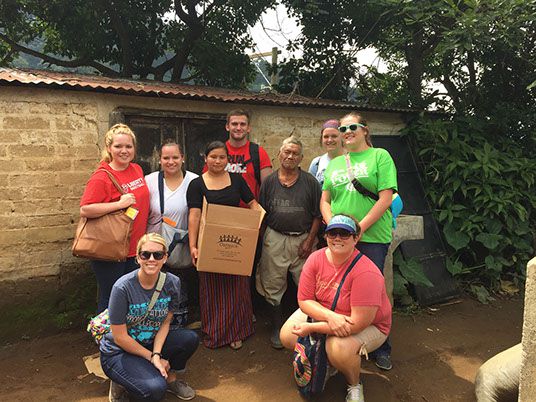 Why Give to Clubhouse?
Clubhouse Ministries is funded solely through church partnerships, private donations and grants. We invite you to join this ministry and be part of changing lives with the Gospel of Jesus Christ. When your family becomes involved with Clubhouse, you become part of our family. Together the Clubhouse family is seeing thousands of lives changed each year. We would love for you to join us!
Below we have broken down ways that you or your family, organization, or church may give.
Churches – We currently have more than 20 communities on a waiting list for Clubhouse to partner with them to feed, nurture and develop their children in the Gospel of Jesus Christ. We are seeking churches to partner with us to provide funding for feeding programs, planting churches and construction projects within that local village. A church partnership, allows you as a Body of Christ, come to specific community and see it forever changed with the Hope, and Love of Jesus Christ.

Individuals – The heartbeat of Clubhouse is individuals or families invested in our ministry and supporting our general budget each month. Our greatest need right now is more people willing to give this way so we can pay our Guatemalan staff, purchase supplies, and keep the lights on. You may also choose to sponsor a child and become a part of their life by providing him or her with a solid education through a Child Sponsorship. You may also choose to bless a family with a house, stove, or even a chicken coop.

Grants – Clubhouse is seeking companies, organizations and foundations offering grants to help us give a hand up not a hand out. Please contact us with any information that would help us apply for these grants. Grants can also be achieved through individual Social Media fundraisers. We would love to talk to you about helping our ministry through a Facebook or Instagram campaign. Our Nonprofit is setup with Facebook to allow individuals to raise funds on our behalf.
2019 Financial Impact
VBS – Over 23,000 children participated in over 35 different VBS programs.
Medical Clinics – Over 4,500 patients were seen and helped both physically and spiritually.
Food Distribution – Over 550,000 meals were provided for those in need.
Cheer Packs – More than 2,450 children received Cheer Packs filled with Christmas joy.
Feeding Programs – Over 1100 kids were discipled to, given an education and their families helped.
Shoes – Over 850 pairs of shoes were given through our Serving Souls program.
Homes – 21 families received the ultimate gift of a home.
Stoves – More than 150 stoves were installed.
Water Filters – More than 900 families were given the gift of clean water to drink.
Salvations – While we do not keep a firm number of salvations, we shared the Gospel with thousands and conservatively estimate over 800 salvations.
Block Parties – Over 24,000 attended block parties and enjoyed cotton candy, snow cones, and inflatables.